Jacqui Knight | Business | Personal | Jacqui's Journey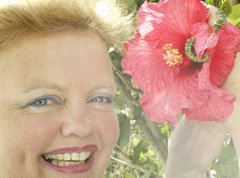 How can I help you?
Winning PowerPoint presentations have pizzazz - that 'little something' that keeps an audience with you, simple and with just enough levity to get your message across - click on any of the links to the left to see examples.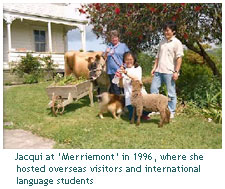 Jacqui's years of experience in marketing, journalism, the English language, advertising and promotion, education and tourism, blended with her computer skills have given her an invaluable insight into what makes a presentation succeed ... or fail.
Journalism - Jacqui instigated the 'Russell Lights' and edited this fortnightly publication for almost ten years. She has been published in the NZ Herald and Readers' Digest Pacific Edition.
Event organisation - Jacqui created and organised the 'Environmental Expo' held in Russell each August for seven years.
Jacqui Knight,


jacqui@bitbybit.co.nz

PowerPoint Samples
Main Presentation
This presentation tells you more about my service as well as the tutorials. It's fun too - hope you enjoy it.
Download times - some of the following presentations may take a few minutes to download, please be patient!
The Ladder of Loyalty
The importance of customer relationships, and how to increase market share.
Marketing Your Business
Some ideas I've gleaned from marketing seminars over the years, proved them in practice and put together into a presentation. Ideally needs my commentary - happy to talk to groups.
A Customer
Why customers are so important.
A Complaint is a Gift
So many people think complaints are negative things, but you can turn this right around!
More here ...
More resources here.