Jacqui's Journey - Images from the trip
These are a few pictures which either didn't fit into the parts of the story I've included here (there's so much more to tell!) or which I thought warranted including twice. These aren't all the pictures - those are mostly found in the body of the story, from the diary page.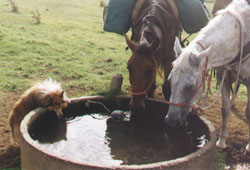 A common sight throughout the trip - Brae and the horses sharing a drink.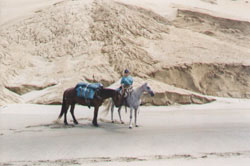 Rock and mud formations at Pouto.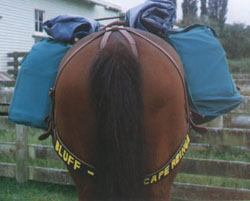 Doug's rump, with the custom alterations to his britchings.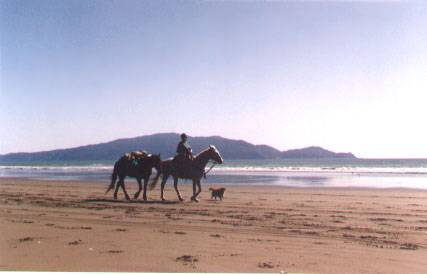 A stunning beach scene with Kapiti Island in the background.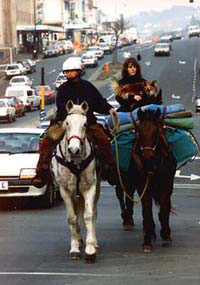 Lisa and I navigating through rush hour in central Dunedin.
[Photo courtesy Otago Daily Times]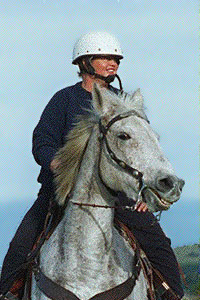 Myself on d'Artagnan...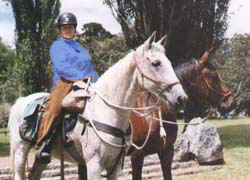 ...and in Auckland with Kia Kaha. Note the Parelli natural hackamore.
Jacqui Knight,
jacqui@bitbybit.co.nz